Psychologists have spent years debating the validity of Colour Psychology and how and why colour affects us like it does.
The truth of these claims is still up for debate, and probably always will be, but there's no doubt that colour does have some effect on us even if it not quite so profound as your therapist might claim it is.
Colour has been used in nature long before we came around, with various animals using yellow and black stripes to ward off predators and flowers using all sorts of bright hues to attract insects and animals to aid in pollination. Traditionally in the bird kingdom, the males are more colourful than the less impressive females as it is up to him to attract her, with the most successful males often having the brighter plumage.
We might not use colour as obviously as our feathery friends – though that would make for an interesting experiment on a night out – but everybody has their preferences when it comes to colour, especially in the home. Yellow kitchens are meant to be fresh and light, perfect for the morning, whilst orange living rooms are warm and friendly.
So what is it about white in the bathroom that we find so appealing? What is it about seeing
white bathroom furniture
that just seems right to us?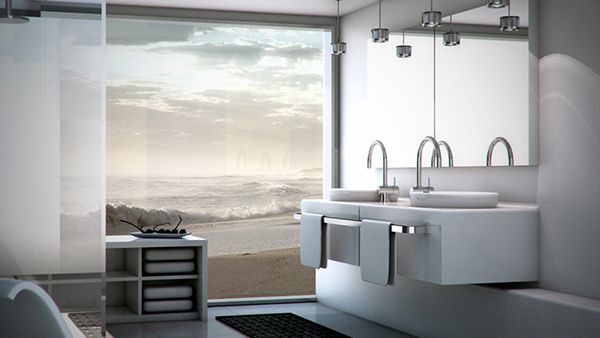 Source
Using white in your bathroom's colour scheme is probably one of the more obvious choices. It suggests cleanliness and hygiene, two of the things people most value when taking a trip to the lavatory. White bathrooms are also quite modern and minimalistic, a popular style for luxury bathroom designs.
Source
Fortunately, there's a huge range of
white gloss furniture
available today to decorate your modern bathroom with. From cupboards and toilets to basins and bath tubs, white in the bathroom exudes a refreshing and clean ambience whilst being contemporary and elegant in style.
Pin It Now!