The above video is from Barker and Stonehouse who offer contemporary furniture online.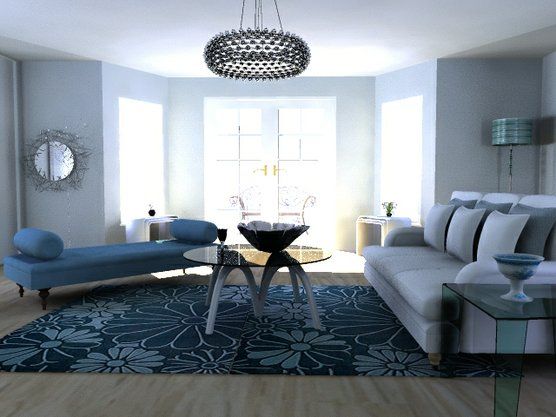 An interior is incomplete without the appeal that comes from contemporary stylish lighting. When shopping for your home's lighting, you will find a wide variety of options. Nevertheless, for you to make the perfect choice you must understand each room, its style, and the kind of lighting required. For instance, bedroom and kitchen ceiling lightings are different. The main characteristics that differentiate these lights are shape, colour, style and size, but on the overall, when you shopping you must ensure they are in sync with the room, the period of time and ensure they are also aesthetically appealing and functional.
Chandeliers
More and more people today want to make their homes look modern and elegant, and for this reason, they look for the best ceiling lighting options available and one of the best solutions in the market currently is modern chandeliers. You will find a wide range of chandeliers in the market, coming in different styles, designs, and materials that not only look modern, but very stylish too. Today you can find chandeliers that come in metal, plastic and glass, pendant chandeliers. Ideally, you have a wide choice to suit each room. The main advantage with chandeliers is that designers know them for elegance, they have been there for a long time and the ones you find in the market, have a few improvements that synchronise them with today's stylish homes.
Pedant lighting
Pedant light is interesting kind of ceiling lighting, which comes in long pipes or rods that hold lighting accessories from the ceiling. If the room for which you are shopping has an elevated ceiling, you can use this kind ceiling lighting, which allows light to come down. Ideally, you find that they are best for dining rooms, or tables, as entry lights or over kitchen slabs. Pedant lights also come with lampshades made of paper, fabric, or stained glass; typically, you have a wide choice for each room. Pedant lamps can also double up as delicately fashioned ceiling sculptures.
Top view lamps
These lamps have become increasingly popular since the introduction of contemporary lighting. They are a form of ceiling lights, in which modern light fixtures comes in arched and twisted LED tubes to suit the lighting design and shape. These lights are made of different kinds of coloured or stained glass allowing them to blend with the wall colour while giving the room a vibrant stylish look.
Spot lighting
The other commonly used for of modern ceiling lighting is Spotlights. You are likely to find this kind of lighting on bathroom ceilings, corridor ceilings, dining rooms and kitchens, which typically enhances light on particular spots that require focused lighting. When used in living rooms, you can use them to highlight art and decor pieces.
When you choose the right ceiling lighting for your home, this can be both exciting and rewarding too, however if you do not take the right steps, it can be very frustrating. For this reason, ensure that you choose the correct kind of lighting for a particular area, and then everything else will follow thorough such as the colour, style, and size, which will affect the overall functionality of the ceiling lamps.
To see more ceiling lighting, visit
Kes Lighting
and see the different styles of ceiling lights.

This is a sponsored post.
Pin It Now!