Whether you would like to remodel your bedroom or take your décor to another level, adding a headboard to your bed will always create a great effect. You can have them upholstered in faux leather, beautifully curved or intentionally oversized to bring the dramatic feel you want for your bed and overall interior décor.
At Wedo we love extra tall headboards for the great statement they inevitably make on any beds. We have put a couple of examples together to help you visualise the effect a strikingly tall headboard will have on your bedroom once added to your bed frame. Whether your room is quite small or extra large, there is a tall (or extra tall) headboard that will suit your bed.
Extra wide headboard
This oversized headboard is both extra tall and extra wide which acts as a visual treat in the bedroom and catch a visitor's eye when they walk in the room. If your room is also big enough to welcome an this kind of extra tall headboard, consider how much space you have and how high your ceilings are. A kingsize headboard running your wall to the ceiling is one of our favourite examples but bear in mind that extra tall headboards are not for everyone as they could easily consume the space and make your bedroom look smaller.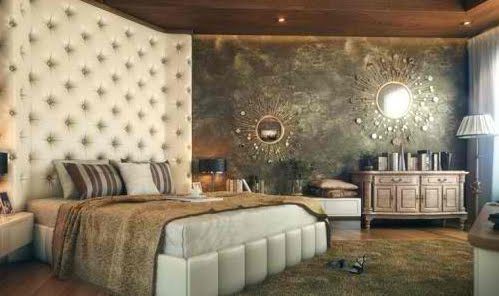 Extra Tall headboard
Still very tall but not wider than the actual bed dimensions, this headboard is an easier piece of furniture to work with. We like the button backed design on the head and footend which give the bed a striking look. The matching black bedside tables placed on each side also visually give more presence to the bed.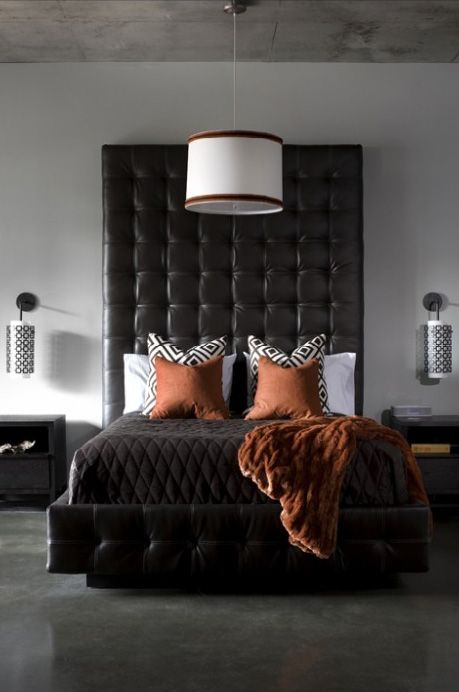 Tall headboard
This headboard upholstered in faux leather acts as the focal point of the bedroom. Its dimensions make it perfect to furnish a smaller room. The headboard height still gives great presence to the bed but without visually shrinking down the room.For more headboard ideas, visit Wedo Headboards UK.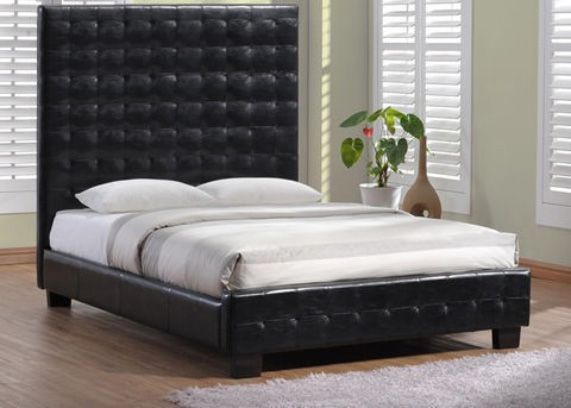 Pin It Now!