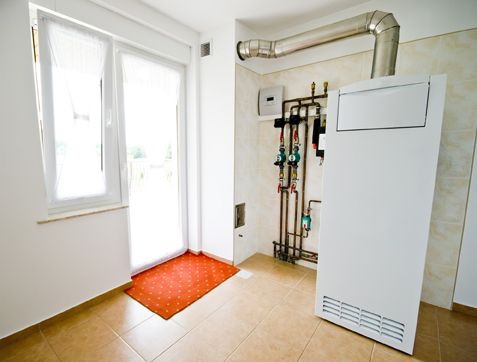 The cost of heating your home may seem unbearable, particularly during the coldest winter months. Whether you heat with electricity, gas or another energy source, preserving heat in your home is essential in helping you to keep these heating costs down during the dead of winter. If you are looking for ways to trap heat in your home and otherwise prevent it from leaking outdoors, here are a few tips to keep in mind:
Your Boiler
– Having an insulator blanket installed on your hot water boiler can reduce the effect that cold air has on your boiler. If needed, you can also place insulation around any pipes that lead into the boiler, particularly if your boiler is located in a garage or basement.
Your Temperatures
– When you sleep, you really do not need your thermostat to be as high as when you are awake. Installing a digital thermostat will give you the ability to automatically reduce your heating when you are sleeping or when no one is home. By programming the thermostat to lower the heat just 10 degrees during these times, you can save a bundle on your monthly energy costs and you will likely not even notice the difference in temperature while you are sleeping.
Your Furnace
– Keeping your furnace free of debris is essential in ensuring that air can flow freely throughout your home. This in turn reduces the work that your furnace has to do in order to keep your home warm. You should also be sure that the area where air enters your furnace is kept free from clutter and that any doors leading into this room remain open to allow air to flow.
Your Home
– It is imperative that you do an inspection of your home and check to ensure that you have no cracks or other leaks that will allow cold air in and warm air out. Look around your doors and windows for cracks in the frames and also be sure to check around electrical outlets. Seal off any cracks that you may find with weather stripping or caulk to ensure that warm air remains indoors where it belongs. If needed, you can also apply plastic to your windows so that cold air cannot enter.
In Summary
Keeping heat inside your home during the winter months does not have to be difficult. By taking a bit of time and inspecting your home, you can ensure that your warm air remains indoors and that your heating system is not overworking itself in order to keep your interior temperatures warm. Preventing heat from escaping not only keeps you warm during those colder months but it can also help you to prevent draining your wallet when those energy bills arrive.
This article was provided by Electric Point, electrical wholesalers UK. Visit their site to learn even more ways of saving energy today.
Pin It Now!